Different ways to use Featurebase
Show the public feedback portal from your custom domain or embed our widgets for a seamless experience.
Feedback portal page
Share a link of your Featurebase feedback portal with your users and teammates to capture feedback, communicate your public roadmap & showcase new changes.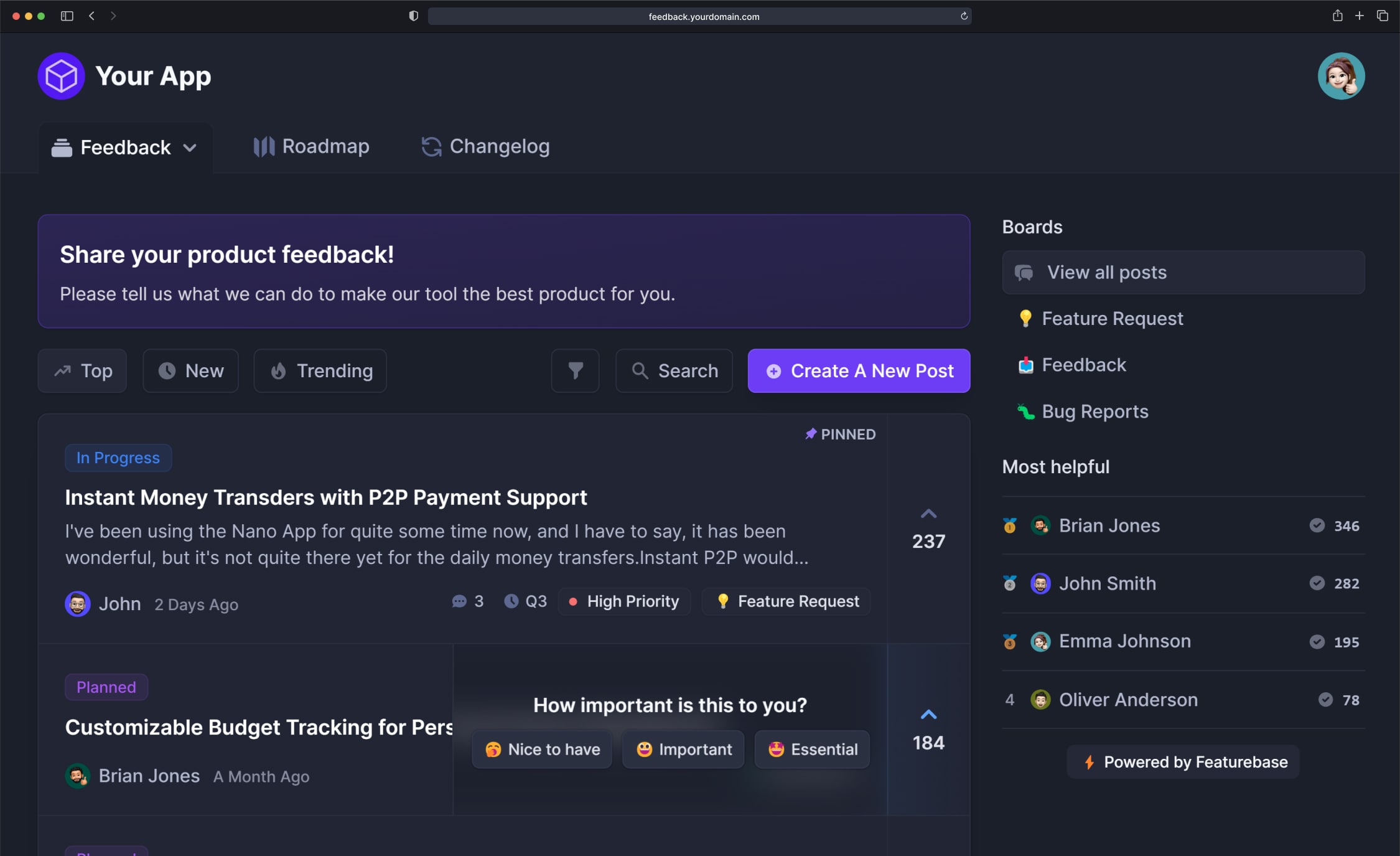 Feedback portal widget
Full functionality of the public feedback portal, but in a widget that can be embedded in your product for a more compact and seamless experience.
Fullscreen and compact mode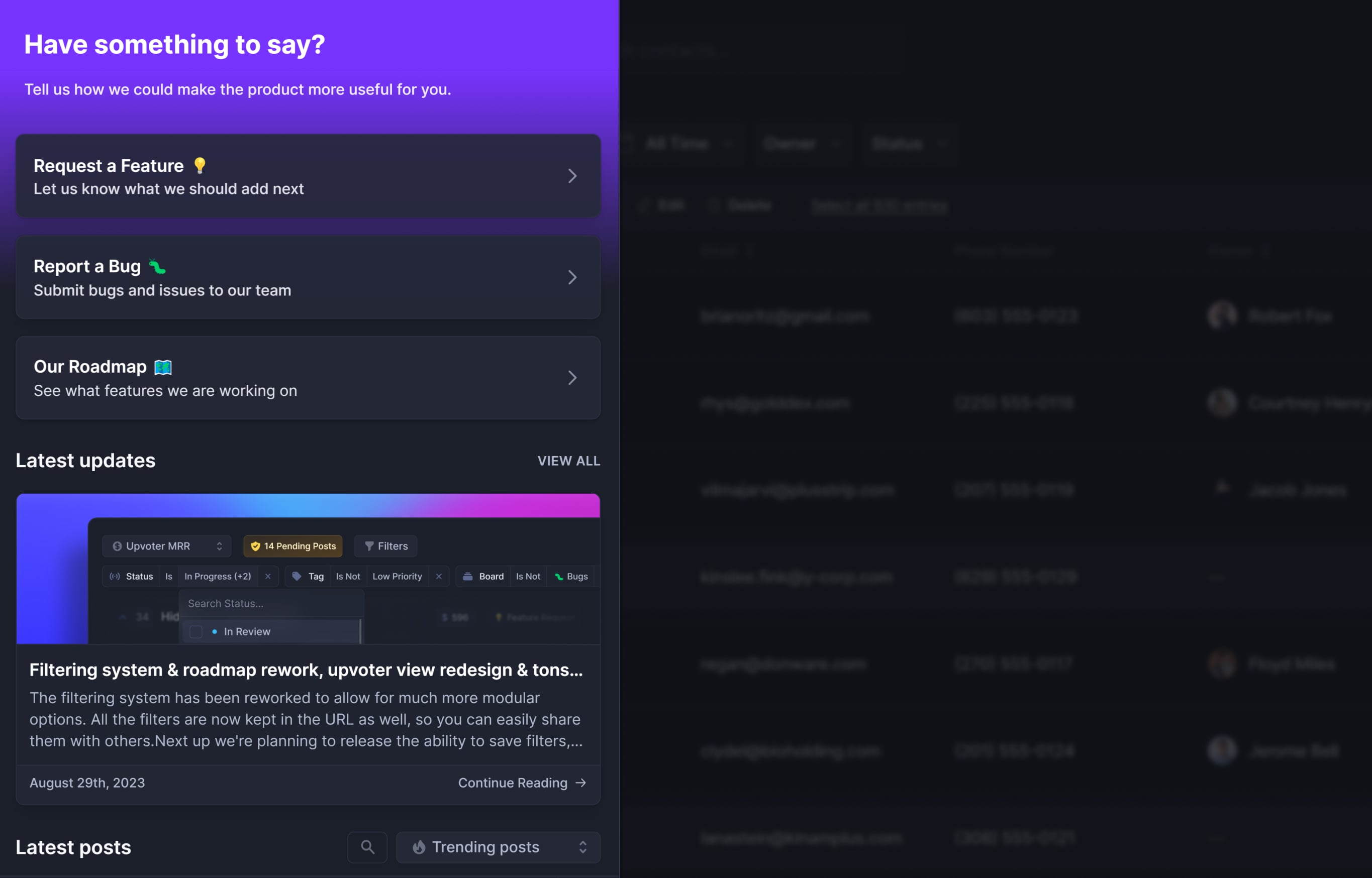 Changelog widget & popup
Add a lightweight changelog widget that opens a popup or dropdown of the latest changes to showcase your latest changes to the users.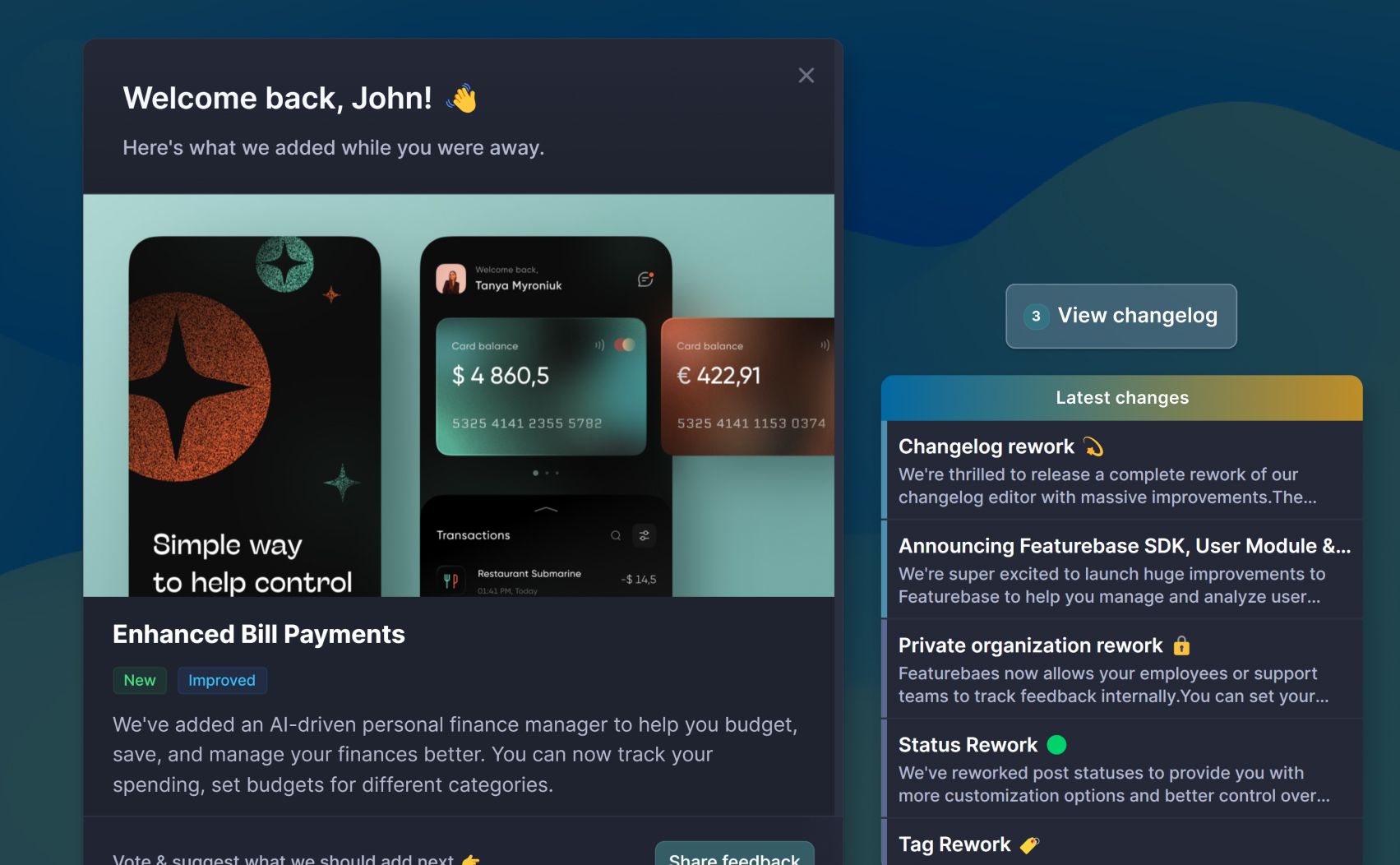 Feedback & bug report widget
Add a lighter weight feedback widget with a screenshot tool to enable bug reporting and feedback collection without a public interface.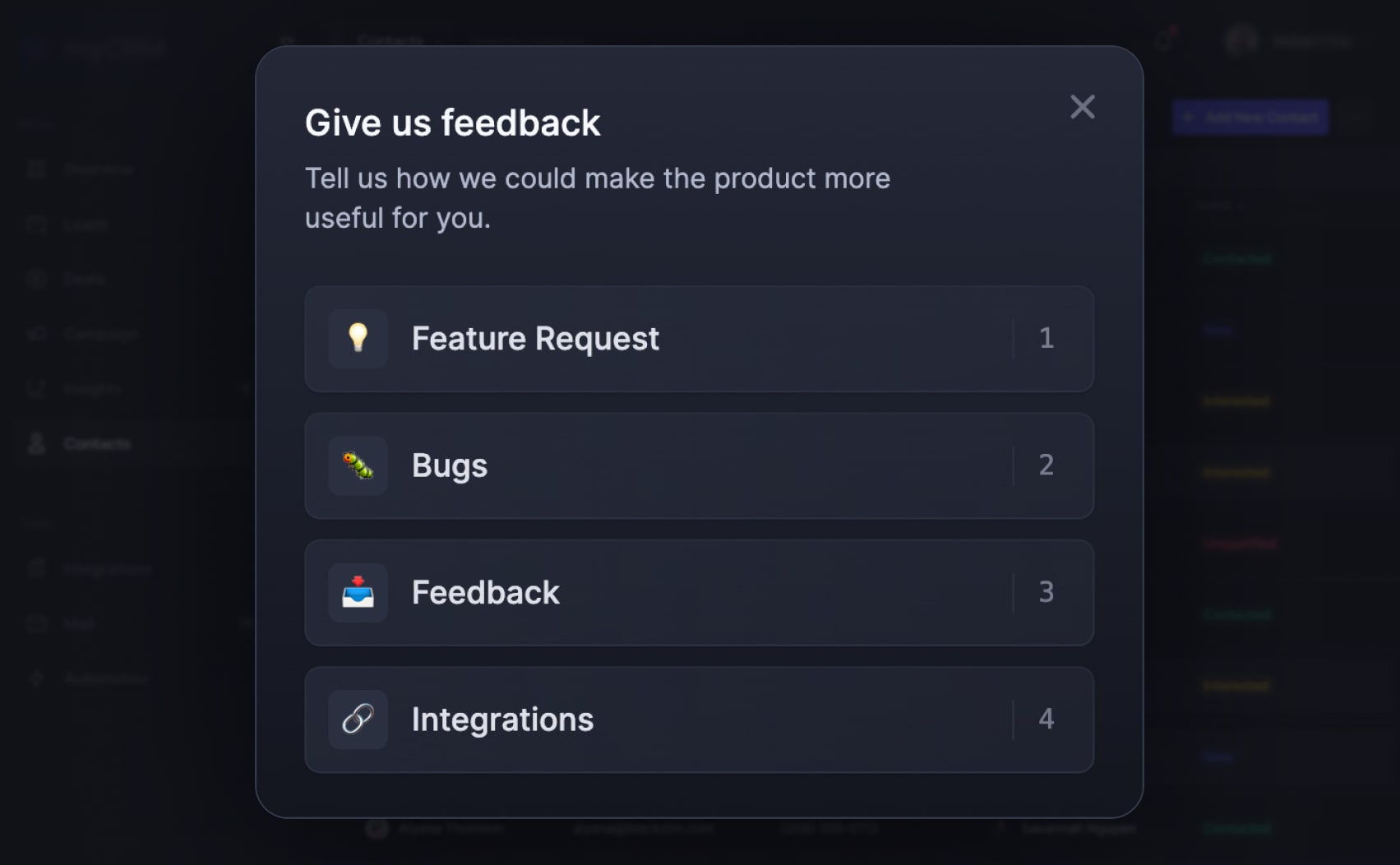 Featurebase
The simple feedback tool with feature voting for your customer feedback. Built-in the 🇪🇺.
© 2023 Featurebase. All rights reserved.